2935
false
false
true
false
true
true
false
auto
false
ease-in-out
100
false
true
false
%curr% of %total%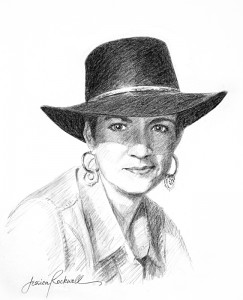 Have you ever wanted an original, hand-drawn portrait of someone you love? Your child, husband, wife, mother, father? Perhaps not a big portrait, but just an intimate impression? What is your favorite thing about children? Their happiness, their innocence, their trust? These characteristics can show in their faces in a charcoal portrait done by a master portrait artist. You will then have a priceless memory captured for fractions of the cost of an oil portrait.
Charcoal Drawings in History
Did you know that the great painters of history, such as Rembrandt, Degas, John Singer Sargent … all are represented by their charcoal drawings in the famous museums around the world? A portrait drawn in charcoal—it is seemingly simple but shows precise sensitivity in capturing the essence of a person. Put a grand frame on it, and you have a masterpiece.
How about endowing history with a charcoal drawing of yourself and your spouse? The history of art is one of the most durable collections of the world. From all walks of life, people collect art. They want to keep a possession that is aesthetic because when they look at it, they feel better. What could be a more special possession than an artistic capturing of someone they love? Even pets leave their indelible marks of love on a family. How many grownup children would love to visit their parents and reminisce about their childhood over a charcoal portrait of their favorite pet?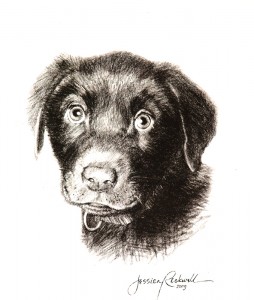 Don't miss your chance to have an irreplaceable mark of very personal beauty to enjoy in the present and then to entrust to your children's families for generations. The time is right to get this done by Jessica Rockwell and a beautiful portrait drawn in charcoal by her can be yours today. Call or email her as soon as you can!
To continue your tour of the galleries, please click here: Posthumous Gallery.